Posted on 8th February 2022
Posted on Tuesday February 8, 2022
Vision Linens to Attend CleanEx and Hospitality Expo 2022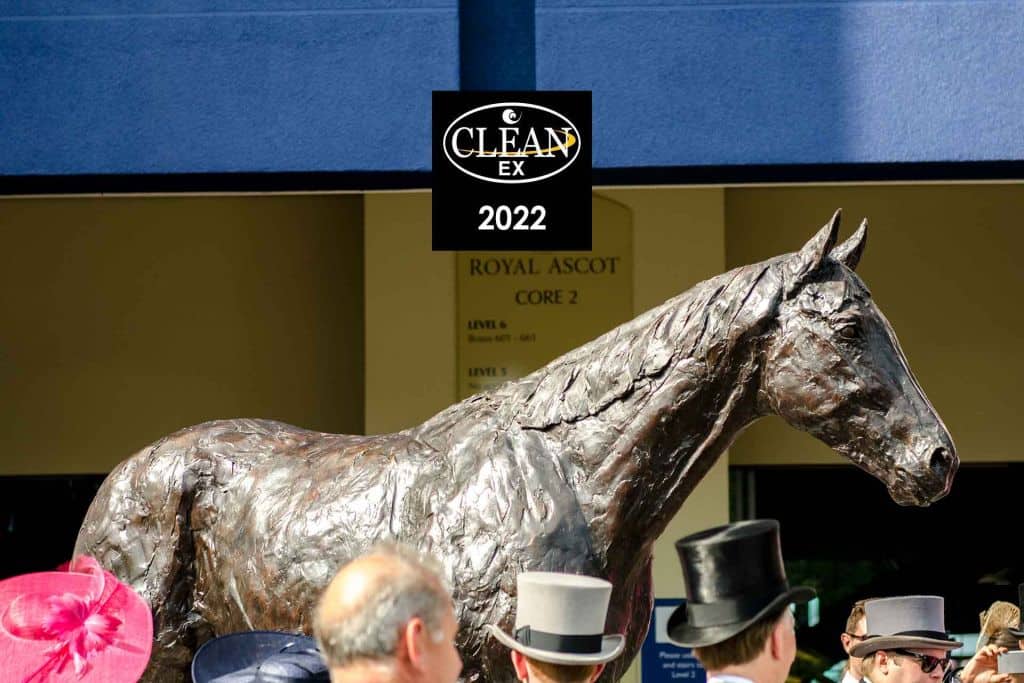 In just a couple of months, the team at MEG Events are set to bring us the double exhibition event of CleanEx and Hospitality Expo at Ascot Racecourse on 24 & 25 April. Vision is delighted to announce that it will be exhibiting at both these events with customers in both the laundry and hospitality industries.
CleanEx brings us the only UK exhibition dedicated to the laundry, dry cleaning and textile care industry. After two years of postponement due to COVID related issues, this event offers Vision Linens the first opportunity to present their brand of sustainable textiles, ecopure, in person to those interested to make the switch to kinder choices. With a range of Recycled, Organic, Natural and Energy Efficient product categories, there is much to explore.
In addition, Vision will be welcoming UBI Solutions, pioneers in RFID (Radio Frequency Identification) on to their stand. With over 14 years' experience in the implementation of textile RFID technology and over 600 installation projects, UBI is one of the leading organisations in Europe, in their field.
Together, Vision and UBI, along with Fenotag, who design and manufacture the textile RFID chips, have worked hand in hand in developing a cloud-based solution to tagging and assigning linen to customer groups. Many of Vision's customers are finding that the data collected from their chipped linens can be used in multiple ways. UBI will be on hand for those interested to know more about implementing the technology and the significant efficiencies and cost savings that can be achieved over the lifecycle of linen products.
Running alongside CleanEx, Hospitality Expo is a new exhibition taking the place of the UKHA Shared Knowledge Day. As a world leading textile company, and a nominated supplier to the biggest names in hospitality, Vision will be exhibiting its all-encompassing brands: Vision, Vision V, Vision Essentials and ecopure to procurement managers, general managers and housekeepers.
Fraser Donaldson, Group Hospitality Sales & Marketing Director, said: "After two years of not being able to go out in the market and interact on a personal note, we're really excited to get back out there at CleanEx and Hospitality Expo to bring our expertly crafted, ethically sourced textiles to life. Moving beyond the pandemic, Vision is here, ready to guide its customers and partners. And we especially look forward to presenting our recent innovations and being able incorporate our interactive 3D technology at the event."
Registration is now open for visitors for both events taking place at Ascot Racecourse –https://rfg.circdata.com/publish/CEx22/