Posted on 13th July 2022
Posted on Wednesday July 13, 2022
Vision Linens Transitions to an All-Electric Car Fleet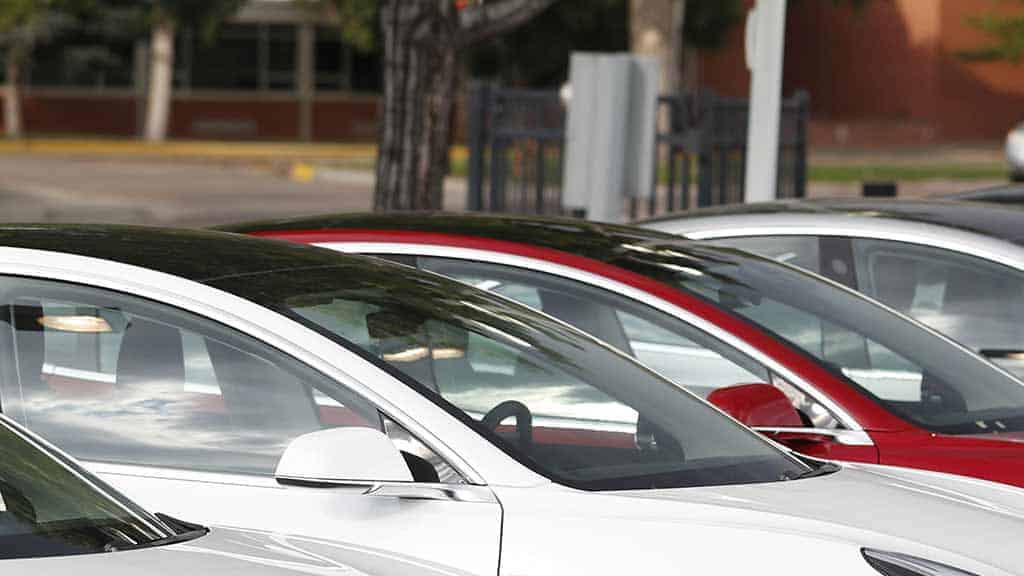 According to a recent study, today, nearly two out of three new cars are company cars, and one in nine of those new registrations are still petrol and diesel vehicles. Vision Linens, leading textile company, is one company looking to offset this trend and to have a fully-electric company car fleet by February 2023.
The biggest advantage gained in having an electrified company fleet for Vision, is that of environmental benefits with zero exhaust emissions. In turn, this also reduces air pollution and the associated health problems and costs.
There are of course financial benefits, with EVs proving to be cheaper to run. The cost of electricity required to charge an EV is around 40% less than the cost to use petrol or diesel for a similar sized vehicle driving the same distance. Then, add in the fact that EVs have fewer moving parts, they are cheaper to maintain, with servicing relatively easy, less frequent and therefore, cheaper.
Currently, Vision has nine fully-electric, three hybrids and four petrol/diesel cars (which are to be phased out by February 2023). Regardless of its relatively small fleet size compared to some companies, Vision is achieving an improved corporate environmental strategy. For Vision, there is no turning back, with plans to have multiple charging points installed at its Blackburn Head Office this summer.
Laurie Thomas, Managing Director commented, "We are a company that recognises our obligations to act responsibly, ethically and with integrity in all of our dealings. We seek to be a good corporate citizen in everything we do. Whether that is our products, our offices, the suppliers we choose or our company car fleet, Vision will always choose technology that provides a more effective or cleaner footprint. You can be sure that we will be invested in its implementation."
For more information on Vision's CSR Policy, visit https://corp.visionlinens.com/corporate-social-responsibility/.